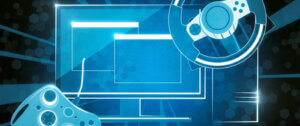 Many companies and government agencies are using Unity Technologies and other development platforms to build interactive 3D models for gaming and simulation purposes. These models are built on Windows, Android and IOS operating systems to provide users the understanding and training to reach their job objectives. Force7 will provide your organization with private instructor-led training to help you reach your goals. We will also develop customized course content for your specific needs in addition to providing online access to courses for reinforcement learning.
Introduction to Unity3D
Unity 3D Advanced Development
Introduction to Mobile Development Using Unity
Level Design
Game Theory
Concept Design and Evolution of Electronic Games
Game Testing
Lighting, Shading and Texture
Interactive Design
Mobile Development Concepts
Interactive and Simulation Design Development and Consulting
Force7 is proud to provide Interactive and Simulation Design development using Unity 3D and other development platforms. We work with a team of highly-qualified developers and offer expertise in gaming technology, military simulation and commercial simulation design. Force7 will access the development project, analyze and outline a development solution for companies, education and government agencies to implement their own training program for their end users. 3-D technology offers new tools and capabilities which helps with budgetary costs for training employees, active-duty and civilian personnel. It also reduces time and increases flexibility for training managers by promoting learning and retention in a controlled environment.
Simulation design is a rapidly advancing industry and is sought after by market segments such as:
Business and education

Military and government

Television and film production

Medical and scientific simulation

 

Engineering

Forensics and law

Architecture and landscaping

Video game technology
If you are a military unit, commercial company or educational organization, please contact us directly at 719-598-4747 or email us at info@force7training.com. We would be happy to discuss your project and provide a solution and quote for you.